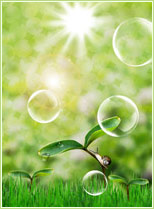 After the price experienced sharp rise in 2007 and slump in 2008, market players are realizing the impact of macro economy on viscose industry and the government also releases stimulus plans frequently under economic recession. What changes will occur on macro economy? What measures will the government announce? What impact will pose on the market?
Viscose staple fiber capacity increases rapidly in 2009, representing a growth of over 500kt. What influence will large amount of new capacity bring to the market? How will the fundamentals of supply and demand change? Will overseas dissolving pulp satisfy the demand in China domestic market? What downstream products are stimulating the demand for viscose fiber?
CCFGroup has been always committed to the research of viscose industry and has a wide influence in both Chinese and overseas market. "°2009 China Viscose Industry Forum"± to be held in Hangzhou will invite producers, traders and service providers both at home and abroad. The attendees also include experts and leaders from national ministry, banks, securities and colleges. They will give answers to the above questions and the discussion on hot spots such as environmental protection and listed companies are expected as well. We will provide a platform for communication as well as more specialized and personalized business services in the meantime of gaining core information of the industry.